Gay Charlotte: The Latest
India's recent national election delivered a historic victory to Prime Minister Narendra Modi's Hindu nationalist party, but also exposed the influence of money, power and questionable morality on the world's largest democracy.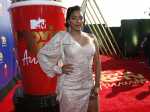 Actress and comedian Tiffany Haddish has canceled her upcoming Atlanta performance because of Georgia's new restrictive abortion law.
President Trump's latest volley of rhetoric ranges from flat-out false to mostly untrue.
An off-duty police officer opened fire inside a Costco Wholesale warehouse store, killing a man who had attacked him and wounding two others, the Corona Police Department said.
Fathers in the U.S. tend to be better educated than men without children, and relatively few men have children over age 40.
It's a campaign focus this weekend on economic issues important to the black community for some of the Democratic presidential candidates.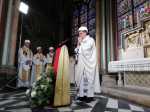 The archbishop wore a hard-hat helmet, burnt wood debris was still visible and only about 30 people were let inside, but Notre Dame Cathedral on Saturday held its first Mass since the devastating April 15th fire.
Voting rights activists argue that newly discovered 2015 correspondence between a GOP redistricting expert and a current Census Bureau official bolster arguments that discrimination motivated efforts to add a citizenship question to the 2020 census.
Shoppers and employees have described terror and chaos as shots rang out inside a busy California warehouse store as a gunman in an argument near the freezer section opened fire — killing one man, wounding two and sparking a stampede.
Taylor Swift made a surprise performance at an iconic gay bar a day after releasing a song supporting the LGBTQ community.
Planned Parenthood is building the stage for another possible fight over abortion in Alabama: a large women's clinic that's under construction despite the state's passage of a near-total ban on abortions.
When Ramin escapes Iran where is persecuted for being gay, he ends up in Veracruz — where he still feels he cannot be himself.
Visitors on Friday were given one last chance to admire a 400-year-old painting found in an attic in southern France and attributed to Italian master Caravaggio, or raise questions about the work, before it goes on the auction block.

Democratic presidential candidate Kirsten Gillibrand (KEER'-sten JIHL'-uh-brand) says fellow challenger Seth Moulton has agreed to sign her cyber pledge not to use stolen or hacked material for political gain.
Tens of thousands of Americans each year are dropped by their insurers over payment issues, sometimes with little or no prior warning from their insurers.
Ford has opened a research center in Israel, joining a legion of major automakers racing to develop new technologies for the world of driverless cars.
The fast-growing market for meat alternatives has a surprising new player: Tyson Foods.
New York eliminated the religious exemption to vaccine requirements for schoolchildren Thursday, as the nation's worst measles outbreak in decades prompts states to reconsider giving parents ways to opt out of immunization rules.
A posh Northern California hotel was ordered to pay $1.6 million in penalties Thursday for failing to provide public access to its nearby beaches.

DC natives Lionize opened a packed show for with Wolfmother all the way from Australia for this East Coast tour show at the 9:30 Club.