1 thru 15 of 7225 Stories
The top finance officials of the Group of Seven rich democracies are arriving at Chantilly, in a chateau north of Paris, at the start of a two-day meeting aimed at finding common ground on how to tax technology companies and other issues.
The CES gadget show is cracking down on its dress code, introducing more sessions focused on women and minorities and creating a new "sex tech" category after a debacle over a robotic personal massager for women.
Big Tech faced tough questions Tuesday as federal lawmakers focused on issues of potentially anticompetitive behavior by technology giants and expressed bipartisan skepticism over Facebook's plan for a new digital currency.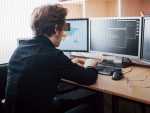 The kind of attacks more commonly reserved for banks and other institutions holding sensitive data are increasingly targeting school systems around the country.
Across the country, in states critical to Trump's reelection, the reaction to Trump's racist tweets exposed two vastly different views on race politics in America.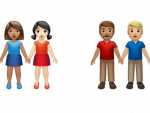 Apple and Google are rolling out dozens of new emojis that of course include cute critters, but the tech giants also continue to push the boundaries of inclusion and diversity.
When you go on your summer vacation, can you also take a vacation from your smartphone?
With all the technology stacked against them, the six breakaway riders at the Tour de France had no hope of making it to the finish without being caught.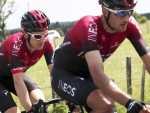 At the Tour, long gone are the days when bold riders would launch long-range attacks and foil the sprinters at the finish line.
A leaky valve caused a SpaceX crew capsule to explode during a ground test back in April, destroying the spacecraft and dealing a blow to the company's effort to launch astronauts.
For countless Americans, Trump's words on Sunday sent a stinging message that they are not fully welcome in their own country. But this time, they came not from a stranger or even a political candidate, but straight from the occupant of the Oval Office.
Facebook's ambitious plan to create a financial eco-system based on a digital currency faces questions from lawmakers, as it's shadowed by negative comments from President Donald Trump, his treasury secretary and the head of the Federal Reserve.
The publisher of a neo-Nazi website should have to pay the victim of an internet trolling campaign over $14 million and remove all posts that encouraged his readers to contact her, a judge recommended.
For many Puerto Ricans still recovering from one of the United States' worst-ever disasters, on the back of the island's biggest public financial collapse, the scandal analysts and ordinary people are calling "Chatgate" or "Rickyleaks" has proven to be to
Protesters vowed to continue demonstrating against the construction of a giant telescope on top of a mountain some Native Hawaiians consider sacred after they spent the day blocking the road to the project site.
1 thru 15 of 7225 Stories