1 thru 10 of 1588 Stories
DC natives Lionize opened a packed show for with Wolfmother all the way from Australia for this East Coast tour show at the 9:30 Club.
Key West sure does know how to throw a Pride Tea Dance! A great time was had by all who attended. The Key West Business Guild and the Stoli Key West Cocktail Classic presented a $5000 check to MCC Church. Check out all the fun.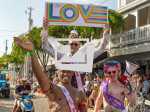 Recognizing the 50th Anniversary of the Stonewall Riots, the Key West Pride Parade traveled down Duval Street to United Street celebrating the LGBTQ community.
People came out to cheer on their favorite LGBTQ groups, non profits and allies who participated in this year's LA Pride parade.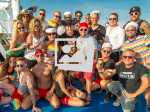 Stoli and the Key West Business Guild sponsored the Key West VIP Pride Sunset Cruise. Check out these fun photos.
A beautiful day and the biggest crowd in history made this year's Boston Pride Parade and Festival one of the biggest events this year in the city.
Boston Pride continued on Sunday with the annual Block Party in the Back Bay. It was a beautiful afternoon to hang out, dance and celebrate Pride. See who was there.
LA celebrated their Pride Festival in West Hollywood with the theme #JustUnite. People enjoyed make overs and a drag show sponsored by MAC Cosmetics, along with various food vendors, a Latin stage, and Meghan Trainor headlining on the main stage.
The LA Pride kick-off party was sponsored by MAC Cosmetics, with makeup makeovers for anyone who wanted one before strutting down the glitter rainbow runway. Todrick Hall & Paula Abdul performed for the enthusiastic crowd.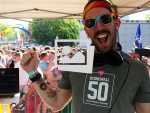 The line stretched down a block to get into the Chandler Street Block Party after the Boston Pride Parade. Check out these great photos.
1 thru 10 of 1588 Stories