Octavia Spencer will be honored by the Gay, Lesbian and Straight Education Network with its Inspiration Award at a gala later this year.
In a move that proponents praise as a means of countering anti-LGBTQ bullying in schools, the governor of Illinois has signed into law a bill that requires public schools to include material about the historic contributions of LGBTQ people.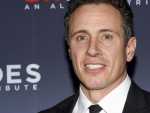 CNN says it completely supports anchor Chris Cuomo after he was seen on video threatening to push a man down some stairs during a confrontation after the man apparently called him "Fredo," in a seeming reference to the "Godfather" movies.
Verizon is selling Tumblr, a darling of early social media, to the owner of blogging platform WordPress.
In the wake of Jeffrey Epstein's suicide , federal prosecutors in New York have shifted their focus to possible charges against anyone who assisted or enabled him in what authorities say was his rampant sexual abuse of underage girls.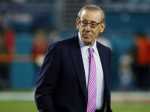 Stephen Ross, owner of the Miami Dolphins and chairman of the Related Companies which oversees fitness giants Equinox, SoulCycle, and Blink Fitness, has stirred controversy for those brands by organizing an elaborate fundraiser for Trump's reelection.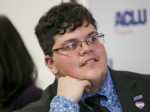 A federal judge in Virginia ruled Friday that a school board's transgender bathroom ban discriminated against a former student, Gavin Grimm, the latest in a string of decisions nationwide that favor transgender students who faced similar policies.
The details of how Jeffrey Epstein died in his Manhattan jail cell over the weekend have yet to be released, but medical officials have performed an autopsy on the high-profile inmate accused of sexually abusing underage girls.
When Michelle Otero arrived at an art show featuring Mexican-American women, the first thing she did was scan the room. Two exits. One security guard. Then she thought to herself: If a shooter bursts in, how do my husband and I get out of here alive?
Was it a Freudian slip? However it happened, one of the organizers behind the proposed 'Straight Pride' in Modesto, California, ended up saying out loud what some people are thinking.