1 thru 10 of 27791 Stories
When Jordan Ballard read that one of the victims of the El Paso massacre had few relatives and the public was invited to her funeral, the Los Angeles resident bought a plane ticket and flew to Texas to honor a woman she had never met.
The liberal city of Portland, Oregon, is again expected to be a flashpoint because of a right-wing rally planned Saturday.
A federal appeals court on Friday cleared the way for the U.S. government to forbid Central American immigrants from seeking asylum at the two busiest stretches of the southern border in a partial legal victory for the Trump administration.
President Donald Trump is warning of an economic crash if he loses reelection, arguing that even voters who personally dislike him should base their ballots on the nation's strong growth and low unemployment rate.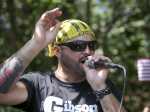 Authorities arrested the leader of a right-wing group on the eve of a rally that's expected to draw people from around the U.S. to Portland, Oregon, on Saturday, prompting Patriot Prayer's Joey Gibson to urge his followers to "show up one hundred-fold."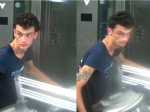 Three abandoned devices that looked like pressure cookers caused an evacuation of a major New York City subway station and closed off an intersection in another part of town Friday morning before police determined the objects were not explosives.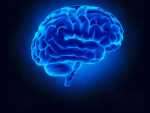 From a neuroscience perspective, our response to daily stress is a function of brain circuits. When you feel overwhelmed, lost, numb, depressed or in a panic, that is usually caused by the activation of toxic stress circuits.
NARS Cosmetics have made a marketing strategy from suggestive names for their products, but for some a suggestive new lipstick ad might have gone a bit too far.
A group of LGBTQ YouTube content creators have brought suit against the platform, saying that YouTube punishes them for their content while allowing trolls, bigots, and anti-gay users to post hateful comments.
North Carolina officials have transferred a transgender inmate to a women's prison.
1 thru 10 of 27791 Stories