1 thru 10 of 27635 Stories
Prosecutors dropped a case accusing Kevin Spacey of groping a young man at a resort island bar in 2016.
Alabama Senate candidate John Merrill has drawn criticism for telling prospective supporters that "homosexual activities" on television are a sign of cultural decline, and for criticising the "socialist agenda" that's being advanced by democrats.
It took 400,000 people to put Apollo 11's Neil Armstrong and Buzz Aldrin on the moon a half-century ago, including engineers, scientists, mechanics, technicians, pilots, divers, seamstresses, secretaries and more who worked tirelessly behind the scenes.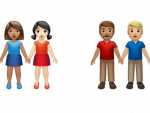 Apple and Google are rolling out dozens of new emojis that of course include cute critters, but the tech giants also continue to push the boundaries of inclusion and diversity.
The Environmental Protection Agency skirted some of its usual procedures and ethics rules when it overhauled key agency advisory boards, slashing the numbers of academic scientists on the panels and appointing more industry figures.
In a remarkable political repudiation, the Democratic-led U.S. House voted to condemn President Donald Trump's "racist comments" against four congresswomen of color, despite protestations by Trump's Republican congressional allies.
President Donald Trump says his tweets telling four female Democratic lawmakers of color to "go back" to the broken countries from which they came were "NOT Racist."
Facebook's ambitious plan to create a financial eco-system based on a digital currency faces questions from lawmakers, as it's shadowed by negative comments from President Donald Trump, his treasury secretary and the head of the Federal Reserve.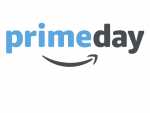 The company's fifth annual Prime Day now stretches two days, Monday and Tuesday, invented as an effort to try to drum up sales during sluggish summer months and sign up more users for its Prime loyalty program.
Former Iowa Gov. Terry Branstad and a staffer discriminated against the state's then-commissioner of workers' compensation in 2011 because he's gay, and the ex-official is entitled to $1.5 million for emotional distress, a jury said Monday.
1 thru 10 of 27635 Stories