1 thru 10 of 6172 Stories
British Prime Minister Boris Johnson's career of disdain for the European Union was a thing of the past on Thursday as he and the bloc's leaders celebrated their long-sought Brexit deal.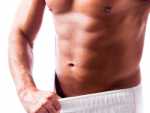 Men looking to make a change to their intimate lives - by way of making changes to their intimate equipment - are driving the growth of the penis enhancement industry. But are the procedures all they are pumped up to be?
The tariffs the Trump administration is about to impose on wine, liquor and cheese from Europe couldn't come at a worse time for small retailers.
In recent weeks, several videos on social media in Peru have shown migrants being assaulted, threatened or harassed, sparking concerns that xenophobic attacks on the newcomers are mounting.
Angry commuters scuffled with climate activists who climbed onto the roofs of trains early Thursday, snarling services in the busy morning rush hours in the British capital.
Thousands of Dutch farmers, many driving tractors, poured into The Hague on Wednesday to protest government moves to rein in carbon and nitrogen emissions to better fight climate change.
Rioting raged in Barcelona and several other Catalan towns for a third straight night Wednesday,
France's lower house of parliament on Tuesday overwhelmingly passed a bill that aims to give single women and lesbian couples legal access to in vitro fertilization, egg freezing and fertility medication.
With each serving of French press coffee poured delicately into a cup with steamed milk, 21-year-old Afghan refugee Fatemeh Jafari lives out a dream in her basement coffee shop in Tehran that is out of reach for millions like her in Iran.
An openly gay 23-year-old Saudi man who is an online personality has been arrested and charged with "sharing nudity online" after having posted a photo of himself at the beach - wearing shorts.
1 thru 10 of 6172 Stories