Top Story
A new study reveals that sexual minority adults experience homelessness nearly three times that of the general population. This is their story.
1 thru 10 of 54952 Stories
In recent weeks, Queensland and the ACT became the first Australian jurisdictions to ban conversion therapy but a national approach is needed.
A New York couple recall their wedding officiated by Ruth Gater Ginsburg.
Riding high on a performance for the ages, 21-year-old Tour de France rookie Tadej Pogacar was cruising into Paris with the race leader's iconic yellow jersey Sunday, on his way to becoming the youngest post-war winner of the showpiece event.
Now, just 44 days before Trump's reelection will be decided, Republicans are again looking to a Supreme Court nomination fight to unite a deeply fractured party as it faces the very real possibility of losing the White House and control of the Senate.
If Arizona Democrat Mark Kelly wins a seat in the U.S. Senate, he could take office as early as Nov. 30, shrinking the GOP's Senate majority at a crucial moment and complicating the path to confirmation for President Donald Trump's Supreme Court nominee.
When most of Europe locked down their populations early in the pandemic by closing schools, restaurants, gyms and even borders, Swedes kept enjoying many freedoms.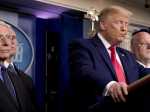 As the coronavirus pandemic began bearing down on the United States in March, President Donald Trump set out his expectations.
In recent years Justice Ruth Bader Ginsburg was surprised to find herself so popular that "everyone wants to take a picture with me."
Prior to being picked to run the Tour de France, U.S. cyclist Neilson Powless didn't think he'd made the cut. On Sunday he crosses the finish line in Paris.
An Uber driver in Paris ordered a gay passenger out of his car, then allegedly beat him while hurling gay epithets.
1 thru 10 of 54952 Stories