What's the latest advice on the type of mask I should wear? It depends on your situation, but health officials say it should cover your nose and mouth, and fit snugly.
"We don't yet have full understanding of what the presence of antibodies tells us about immunity," says one infectious diseases expert.
Yes, you can get the shots in the same visit. Staying up to date on all vaccinations will be especially important this year, experts say.
Johnson & Johnson has asked U.S. regulators to allow booster shots of its COVID-19 vaccine as the U.S. government moves toward shoring up protection in more vaccinated Americans.
Drugmaker Merck said Friday that its experimental COVID-19 pill reduced hospitalizations and deaths by half in people recently infected with the coronavirus.
Yes, people who got a two-dose vaccine or the single-dose Johnson & Johnson shot are considered fully vaccinated — even without a booster.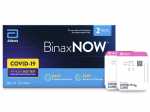 President Joe Biden is betting on millions more rapid, at-home tests to help curb the latest deadly wave of the COVID-19 pandemic, which is overloading hospitals and threatening to shutter classrooms around the country.
The reality is breakthrough cases are becoming more common. Here's what I wish I'd known when those first symptoms laid me low.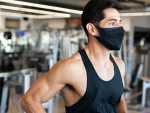 Don't worry if you are confused. Mask guidance has been mixed since the dawn of the pandemic, and new research has altered conventional thinking. We decided to dig in and sort out the latest developments.
A law professor examines the new vaccine requirements for more than 100 million U.S. workers.