Top Story
Though Black Out Tuesday was originally organized by the music community, the social media world also went dark in support of the Black Lives Matter movement, joining voices around...
After being pushed by CNN's Don Lemon, Ellen DeGeneres tweeted tearful support for protesters on Monday. This followed her deleting a tweet after much criticism over the weekend.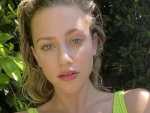 "Riverdale" star Lili Reinhart took to Instagram Wednesday to come out as bisexual.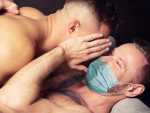 With a new normal coming to be, how does the culture handle sexual contact?
After being called out on Twitter by former "Glee" costar Samantha Marie Ware, and then losing a sponsorship deal with the meal-kit company Hello Fresh, Lea Michele is apologizing for her past behavior.
From an empty movie theater in Paris, organizers of the Cannes Film Festival on Wednesday announced the films that would have played at there in May had it not been canceled by the pandemic.