Top Story
Noah Purvis joined the cast of CBS's reality dating show "Love Island" last night. Missing from his bio is his appearances in three same-sex videos this past year.
Two months after a wooden statue of Melania Trump was destroyed by arsonists near her hometown in Slovenia, it's been resurrected, this time in bronze.
RuPaul broke an Emmy's record with his fifth consecutive win for Outstanding Host in a Reality Competition Series. In his thank you speech, Ru gets political and dedicates the award to the late Chi Chi DuVane.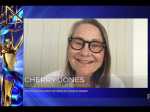 The glitch at the virtual creative arts Emmy telecast was minor, but it may have provoked flashbacks for the host of Sunday's more ambitious main TV awards ceremony.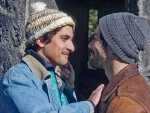 González and Altamirano share a palpable chemistry, whether their characters are sneaking passionate kisses, having passionate sex, or cuddling up contentedly for a good night's sleep.
In a virtual Emmys version of the wrong-winner Oscars gaffe, Ron Cephas Jones' guest actor award for "This Is Us" was announced for another nominee, Jason Bateman.