1 thru 10 of 26626 Stories
Second lady Karen Pence has a new gig: teaching art at a Christian school in Virginia that doesn't allow gay students, parents or workers.
For decades, Jackie Shane was a musical mystery: a riveting black transgender soul singer who packed out nightclubs in Toronto in the 1960s, but then disappeared after 1971.
New York is set to become the latest state to outlaw the practice of so-called "conversion therapy" on minors with the signature of Gov. Andrew Cuomo.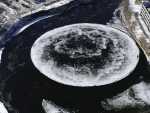 Think of it as a crop circle, but in a river: A curious formation that's getting attention in Greater Portland is actually a spinning ice disk that is roughly 100 yards (91 meters) wide.
The Environmental Protection Agency hit a 30-year low in 2018 in the number of pollution cases it referred for criminal prosecution, Justice Department data show.
Grindr's LGBTQ news website is no more.
The creative team that brought you the best-selling parody of the Pence family rabbit has a new book coming.
Staring down the next deadline to pay federal workers, the White House shifted tactics, trying to bypass House Speaker Nancy Pelosi to negotiate with rank-and-file lawmakers even as President Donald Trump dug in for a prolonged shutdown.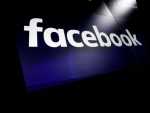 The local news industry hasn't been the subject of much good news itself, lately.
Vowing "I will not be bullied," President Donald Trump's nominee for attorney general asserted independence from the White House.
1 thru 10 of 26626 Stories