1 thru 10 of 6833 Stories
Fitness and style YouTuber Brett Maverick delivers a workout so you can be superhero strong in 2019.
Golden Globe nominee and Tony Award winner Billy Porter kicks off what promises to be New York City's most epic Pride season ever.
Rihanna is suing her father over his use of their last name for a business.
"RuPaul's Drag Race" judge Ross Mathews is getting "more serious" with his new boyfriend, months after splitting from his longtime partner, according to a report from Us Weekly.
Gus Kenworthy is among the many LGBTQ people outraged and calling out controversial YouTube star Logan Paul for saying on a recent podcast that one of his New Year's resolutions is that he's "going gay" in March.
Kim Kardashian and Kanye West are expecting their fourth child.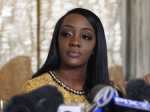 R. Kelly wrote a letter threatening to reveal embarrassing details of a woman's sexual history if she didn't drop a lawsuit accusing him of sexual abuse, the woman and her lawyer said Monday.
Country music queen Loretta Lynn has big plans for her 87th birthday this April in the form of an all-star tribute concert featuring Jack White, Garth Brooks, George Strait and many more.
Kylie Jenner's birth announcement is no longer the most-liked post on Instagram.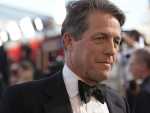 British actor Hugh Grant has a plea for the thief who broke into his car: Please return the script that inside.
1 thru 10 of 6833 Stories