Top Story
Richard Madden donned a James Bond-esque white tuxedo at the Cannes Film Festival, but the actor shrugged off any 007 rumors.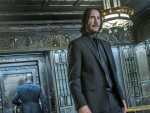 The box office has a new king and his name is John Wick. The third installment of the hyper violent Keanu Reeves franchise has taken the top spot at the North American box office and ended the three-week reign of "Avengers: Endgame."
A bleak yet compelling look at mankind's fruitless search to find a place to call home.
"What steamy sex scene?" That was the response by someone who watched the special Fandango screening of "Rocketman" on Saturday about the sex scene between Taron Egerton and Richard Madden in the Elton John biopic, due out on May 31.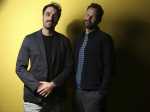 Some stars and directors come to the Cannes Film Festival by boat, others by private jet. Michael Angelo Covino and Kyle Marvin pretty much cycled their way into Cannes.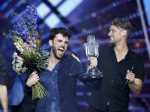 The Netherlands won the 2019 Eurovision Song Contest in Tel Aviv Saturday, with Duncan Laurence's doleful piano ballad "Arcade" crowned champion of Europe's annual music extravaganza.