1 thru 10 of 6036 Stories
A wheeled robot named Marty is rolling into nearly 500 grocery stores to alert employees if it encounters spilled granola, squashed tomatoes or a broken jar of mayonnaise.
The Environmental Protection Agency hit a 30-year low in 2018 in the number of pollution cases it referred for criminal prosecution, Justice Department data show.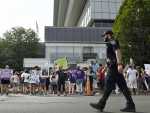 A member of the family that owns OxyContin maker Purdue Pharma told people at the prescription opioid painkiller's launch party in the 1990s that it would be "followed by a blizzard of prescriptions that will bury the competition."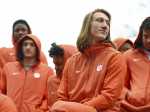 Lawrence denounced the quote Tuesday tweeting, "I never said this by the way. I don't know where it came from. However the trip to the White House was awesome!"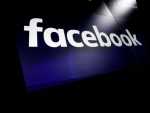 The local news industry hasn't been the subject of much good news itself, lately.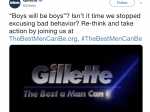 A Gillette ad for men invoking the #MeToo movement is sparking intense online backlash, with accusations that it talks down to men and groups calling for a boycott. But Gillette says it doesn't mind sparking a discussion.
A Houston hospital has removed its president and several other leaders following an unusually high number of patient deaths, including a recent case in which a patient died after receiving a transfusion of the wrong blood type.
Slow as molasses? This treacle didn't trickle. It was a sticky, deadly tsunami that flattened an entire Boston neighborhood within seconds.
Netflix is raising its U.S. prices by 13 percent to 18 percent, its biggest increase since the company launched its streaming service 12 years ago.
The founder of network gear and smart phone supplier Huawei Technologies says the tech giant would reject requests from the Chinese government to disclose confidential information about its customers.
1 thru 10 of 6036 Stories