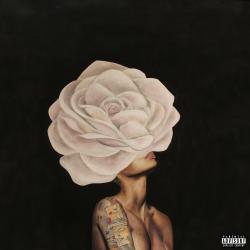 KIMBERLY: THE PEOPLE I USED TO KNOW

OUT NOW

FEATURING "EITHER WAY FEAT CHRIS BROWN," "BIRTHDAY," "MAKE THIS SONG CRY" AND "F*** YOUR MAN"

R&B sensation K. Michelle released her fourth album, KIMBERLY: THE PEOPLE I USED TO KNOW via Atlantic Records. Available on all digital platforms, her highly anticipated full-length features fan favorites, "EITHER WAY FEAT CHRIS BROWN," "BIRTHDAY,""MAKE THIS SONG CRY" plus new release "F*** YOUR MAN" Get KIMBERLY: THE PEOPLE I USED TO KNOW HERE.

The highly anticipated album is one of her most intimate projects yet, as she dives deeper into her personal journey and those who have impacted it along the way.

The songstress has already begun to drum up the anticipation for her newest album after introducing her singles "Either Way feat Chris Brown," "Birthday," and "Make This Song Cry," which have all accumulated over 3 million streams within the short time since their official release. K. Michelle has consistently proven that versatility is indeed her specialty and fans can expect her to continue to do so with her new release.

This album marks her first return since the 2016 release of MORE ISSUES THAN VOGUE which debuted at #2 on Billboard's Top 200 and #1 on the U.S. Top R&B/Hip-Hop charts. Billboard also named the album as one of the top 10 Biggest Female Debuts of 2016. Her memorable second album, ANYBODY WANNA BUY A HEART?, gracefully took the reigns as #1 on Billboard's R&B chart and #6 on Billboard's Top 200, earning its spot as one of the best-selling albums of 2014. Her hit single "Can't Raise A Man" has recently been certified gold by the RIAA as of August 2017.

Connect with K. Michelle

www.thekmichelle.com
www.facebook.com/kmichellemusic
https://www.instagram.com/kmichellemusic/
https://twitter.com/kmichelle

Enter to win!

Thanks for visiting EDGE!
Enter this contest
If you already have an account with EDGE, all you need to do is log in; we'll pull your address information from your account and simply ask you to verify it. If you do not yet have an account with us, register now! It's easy and free, and you'll never have to type in your personal information again. If you prefer to enter this information manually, you can use the manual entry link below.
Register
Manual Entry
Click here for contest rules.
* Please be aware that creating multiple accounts for the same person will disqualify you.