Actor Peter Fonda, the son of a Hollywood legend who became a movie star in his own right after both writing and starring in the counter-culture classic "Easy Rider," has died.
Teachers and staff in a Florida school district will be given additional diversity training after a high school math instructor refused to call a transgender student by her chosen gender identity.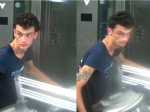 Three abandoned devices that looked like pressure cookers caused an evacuation of a major New York City subway station and closed off an intersection in another part of town Friday morning before police determined the objects were not explosives.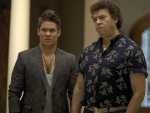 "The Righteous Gemstones," which airs Sunday on HBO and stars John Goodman, is Danny McBride's newest comedy about an over-the-top televangelist family.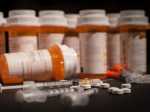 Buprenorphine is a drug that curbs cravings and treats the symptoms of withdrawal from opioid addiction. But gaining access to it can be nearly impossible.
A court in Germany has rejected a 9-year-old girl's bid to join a centuries-old Berlin boys choir.
The government of Greenland says that it's happy President Donald Trump has taken an interest in the nation, talking to aides and allies about buying the island for the U.S., but that it's not for sale.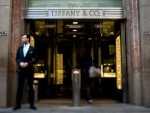 Tiffany & Co. is launching its first comprehensive jewelry collection for men in October as it seeks to diversify its traditional customer base.
Tapestry Inc.'s shares lost nearly a quarter of their value Thursday after the upscale handbag and fashion company said that it would have an unexpected drop in profit and revenue in the current quarter.
Consumers can reap big discounts by buying under the table, with many underground shops operating in plain sight. Thus far, law enforcement and regulators have been unable to significantly slow the vast illicit market.