Top Story
When Jacomo Bairos comes to Boston's Symphony Hall this week, he's fulfilling a childhood dream: to play with the Boston Pops. EDGE spoke with Bairos about the concert, w...
1 thru 10 of 13702 Stories
The cult comedy "Napoleon Dynamite" turns 15 years old this month, a milestone for a movie that became an early breakaway hit in today's era of pop-culture geek celebration.
Italian director Franco Zeffirelli, famed for operas, films and television, has died in Rome at the age of 96.
The Spanish Oscar-winning writer and director Pedro Almodóvar will be awarded the Golden Lion for Lifetime Achievement by the Venice Film Festival.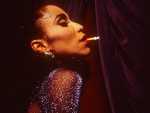 "Paris is Burning" has been digitally remastered: it looks and sounds as groundbreaking as it did 30 years ago.
Paul Haggis and Dan Krauss turn their lens on a little-known — but deeply impactful — aspect of the AIDS crisis with their documentary about the first depicted AIDS ward and its long-term impact of medical care as a whole.
Jim Jarmusch's zombie film may have a great deal of ideas on its mind, but it can't help but fall short despite an incredible cast.
The best thing about this trite British rom-com is the glorious setting in London's Hampstead Heath.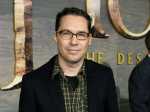 Movie director Bryan Singer has agreed to pay $150,000 to settle allegations that he raped a then-17-year-old boy on a yacht 15 years ago.
Attempting to prove he is not a one hit wonder, Peele leans in heavier to the horror genre with "Us." Whether you are looking to watch a thinking person's horror allegory or just want to see a bunch of people get killed, the film works on both levels.
Make all the neuralyzer jokes you want. "Men in Black: International" is as forgettable as they come.
1 thru 10 of 13702 Stories