1 thru 10 of 7345 Stories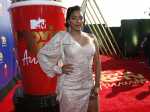 Actress and comedian Tiffany Haddish has canceled her upcoming Atlanta performance because of Georgia's new restrictive abortion law.
Dan Howell, a YouTube star with over 6.4 million subscribers, shared a new video Thursday in which he came out as gay.
Emails filed in an ongoing lawsuit show novelist Nicholas Sparks chastised a former headmaster at the private Christian school in North Carolina he runs for promoting a pro-gay "agenda." Sparks denies he discriminates.
The New Yorker's Ronan Farrow sure knows how to get a media crowd buzzing.
A judge on Thursday issued a five-year restraining order forbidding Britney Spears' former manager from contacting the singer or her family or making disparaging statements about them online.
Cuba Gooding Jr. turned himself in and was arrested Thursday on charges he groped a woman in an encounter at a New York City night spot that appears to have been caught on video.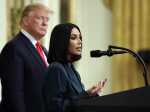 Reality star-turned-criminal justice reform advocate Kim Kardashian West returned to the White House on Thursday to help President Donald Trump promote efforts to help those leaving prison get jobs and stay on track.
Justin Bieber is finally responding to a strange tweet he made earlier this week in which he challenged Tom Cruise to a mixed martial arts fight.
Actress Jessica Biel says she's not opposed to vaccinations, but she does not support a bill in California that would limit medical exemptions.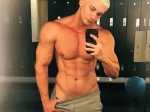 Gay porn star Jay Dymel has died, according to a tweet from Falcon Studios.
1 thru 10 of 7345 Stories