Japanese entertainment company Sega has cancelled shipments of its video game "Judgment," also known as "Judge Eyes," after one of its actors was arrested on drug charges.
It bills itself as the U.K.'s European university because of its study centers in France, Italy, Belgium and Greece. But now the uncertainty over Brexit is creating anxiety for students at the University of Kent.
President Donald Trump said Thursday that Britain's debate over leaving the European Union is "tearing the country apart."
British lawmakers look set to put the brakes on Brexit — for now. Parliament is due to vote Thursday on whether to ask the European Union to delay the U.K.'s exit, due in just over two weeks on March 29.
Dental discount plans are a lesser-known option, used by just 5 percent of patients with private dental benefits, according to the latest survey figures from the National Association of Dental Plans.
In a tentative first step toward ending months of political deadlock, British lawmakers voted Wednesday to block the country from leaving the European Union without a divorce agreement.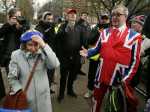 European Union officials on Wednesday criticized the U.K. Parliament for rejecting a Brexit deal for a second time as the bloc prepared for a chaotic, cliff-edge departure.
Millions of Americans get their health insurance and retirement accounts through their employers. Now some are getting help with their debt.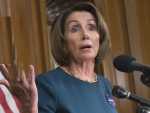 President Donald Trump proposed a record $4.7 trillion budget, pushing the federal deficit past $1 trillion but counting on optimistic growth, accounting shuffles and steep domestic cuts to bring future spending into balance in 15 years.
Frustrated by a divided Congress and rifts within his own party, President Donald Trump is giving little indication in his latest budget proposal of any new policy ambitions for the coming two, or six, years.